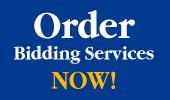 Support to International Projects Bidding


Consulting companies bidding for international donor projects (EU, WB, USAID, ADB, UNIDO etc.) have to present a set of documents for participation in the tender.
We offer assistance at the stage of Fact Finding mission and preparing Technical Proposal for projects in Central and Eastern Europe, Middle East, Africa, Central and South-East Asia.
Alphavit International Team unites experts with proved practical skills in the field and sound experience in project supervising, long-term and short-term mission accomplishing, monitoring and back-stopping.
| | |
| --- | --- |
| | Collecting, systematising and presenting information on country background: |
Economy reform surveys in different areas (administrative reform, tax regulations, state policy for SME development, local civil code issues etc.)
Regional overviews (local legislation, administrative procedures, regional industry etc.)
Search upon request in local information sources on specific topics related to the future project
| | |
| --- | --- |
| | Proposing project methodology based on requirements stated in the Terms of References |
| | |
| --- | --- |
| | Search for potential local partners and experts: |
Local consortium partners
International and/or local long-term and short-term experts, Senior and/or Junior level
| | |
| --- | --- |
| | Translation of business and technical documents and reports: |
English - Russian, Russian - English
French - Russian
English - Arabic, Arabic - English